Village Hall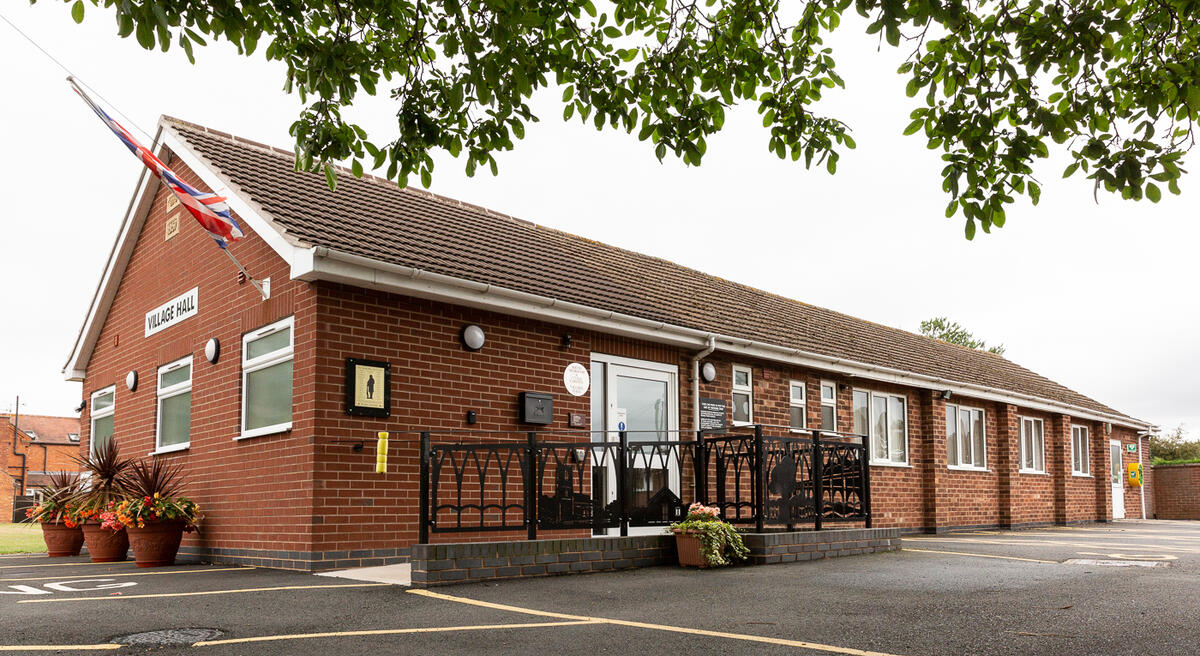 Located on Main Street in South Muskham, the village hall was built in 1957 and is a well equipped, fully inclusive village hall, available for hire as a venue for social, educational and training events, with ample free parking plus a large lawn. The larger hall has a seating capacity of 150 and there is also a smaller hall which can be hired separately or in addition to the main hall by opening a folding partition which increases the capacity to 200.
The hall was modernised and extended in 2015 to to house a large kitchen, fully accessible toilets and ramped access with push button entry control. Since then, the Management Committee have worked tirelessly to further upgrade and improve the facilities including a installing a second kitchen alongside the smaller hall, acoustic panels in both halls, improved access and lighting and free WIFI. In addition the car park was improved in 2015 and fixtures, fittings and equipment have all been upgraded over the past few years.
Many of the improvements have been achieved through local fund raising and successful grant applications.
The village hall is well used with many local groups and organisations hiring it for regular monthly meetings. See the Village Hall Events page for details of the groups regularly using the hall. The hall website is https://smlcvillagehall.co.uk/
The Community Emergency Plan designates the hall as a 'safe place' for residents. As part of the plan, in November 2018 an emergency generator funded through the County Council Local Improvement Scheme was installed to ensure an uninterrupted electrical supply in the event of an emergency .
For bookings please contact 07579 795965 or smandlcvillagehall@gmail.com
Management Committee Chairman - Geoff Wilkinson 01636 640300